Posted by Skye Tunks on 31st January 2020
Why not make shopping for your new windows even easier?
In this blog, we are going to go through our exclusive VELUX Window Size Guide, because as we all know, it can be confusing with the different range of sizes, model numbers and window codes that are applied to each one.
Let's discover your exact window match now, it will only take a few minutes.
Firstly, you must know the exact measurements available and with our size guide, you can see below the exact sizes that you can choose from.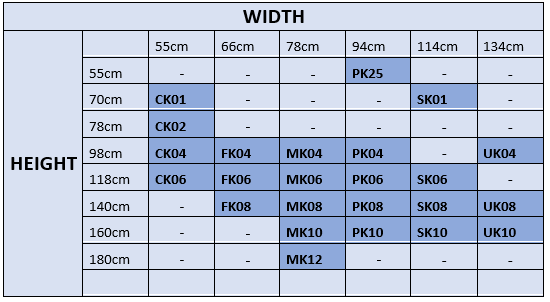 If you are looking to replace an existing VELUX roof window, then you can easily use the size guide above to see which new generation code relates to your old roof window code (compare with the diagram below.)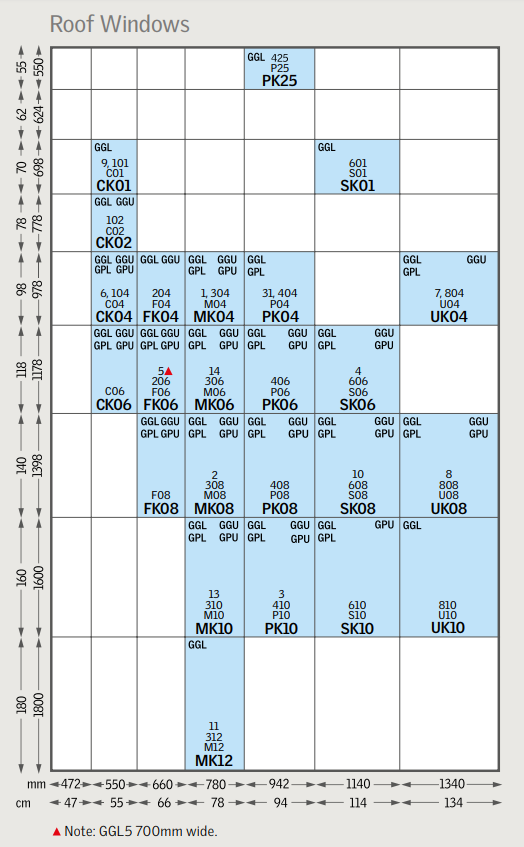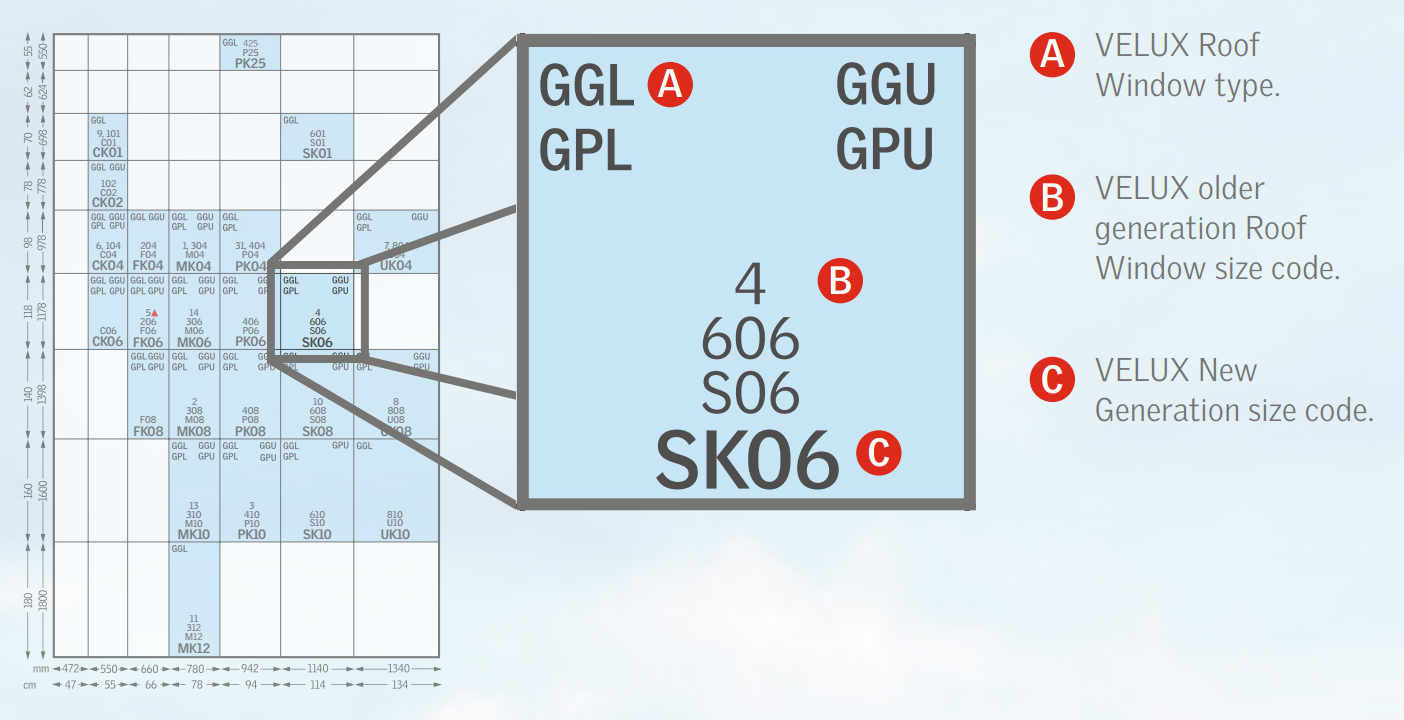 To explain, if your current VELUX branded window has a code of GGL2, then your new VELUX windows would now have the code MK08. For an even further explanation, take another review of the diagram above and compare your old code, to the new.
A Guide To Your VELUX Window Codes
It's a known fact that VELUX is always improving their products, to help ensure that they maintain the high quality that they are known for. These continuous improvements over the years have resulted in some of the older styles becoming out of date in terms of shelf life.
However, this is not a problem, as the new off-shelf VELUX flashings can be made to fit any older window, in many circumstances.
Here are the old VELUX sizes, serial number and number codes -
Window size 55 (W) x 78 (H) code 102 or C02 or CK02

Window size 55 (W) x 98 (H) code 104 or 6 or C04 or CK04

Window size 78 (W) x 98 (H) code 304 or 1 or M04 or MK04

Window size 66 (W) x 118 (H) code 206 or 5 or F06 or FK06

Window size 78 (W) x 118 (H) code 306 or 14 or M06 or MK06

Window size 78 (W) x 140 (H) code 308 or 2 or M08 or MK08

Window size 134 (W) x 98 (H) code 804 or 7 or U04 or UK04

Window size 114 (W) x 118 (H) code 606 or 4 or S06 or SK06

Window size 94 (W) x 160 (H) code 410 or 3 or P10 or PK10

Window size 134 (W) x 140 (H) code 808 or 8 or U08 or UK08
Above, is the list of window sizes and code varieties that they may have on them, but this all depends on when the window was purchased.
But, do remember that window sizes are for the external window frame and not internal measures.
Where Are Velux Brand Window Codes Located?
You can easily find VELUX window codes on the top right-hand edge of the roof window when you open it. The data plate tells you the type of window it is and the window size shown through the code (as seen below.)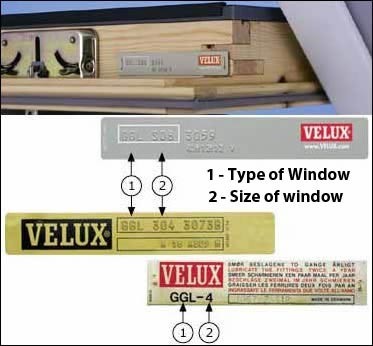 As shown in the above example, 304 would be 78cm x 98cm and the bottom window code 4, would be 114cm x 118cm.
If you would like any further information with anything related to roof window repairs, fitting a new flashing set to an old roof and VELUX windows, or how to replace an old VELUX flashing, then please feel free to visit here to find out more, or visit our Window Butler where you will be guided to the perfect window for your project.