Posted by Becky Graham on 18th April 2018
Many people don't realise that the VELUX top-hung window is dual operation, meaning it can be both centre-pivot and top-hung!
One of the most common questions we get asked is either how to clean your top-hung window or issues where the builder has installed the top-hung window and left it in the centre-pivot position.
In this blog we have easy instructions on how to move your window from a top-hung position to centre-pivot and then back again.
Moving the window from Top-Hung position to Centre-Pivot:
First, ensure the window is fully closed before beginning.
Open the handle up, but do not push out.
Then pull the vent bar down fully, until the sash is fully rotated 180°
Secure the position by sliding the barrel bolts into the holes at either side of the bottom of the frame.
Returning the window back to its original position:
First slide the barrel bolts back out of the holes to their original position.
Rotate the window back 180°
Close the window fully
Ensure the vent bar is shut
Open the window with the bottom handle and push out – it should now be in a top-hung position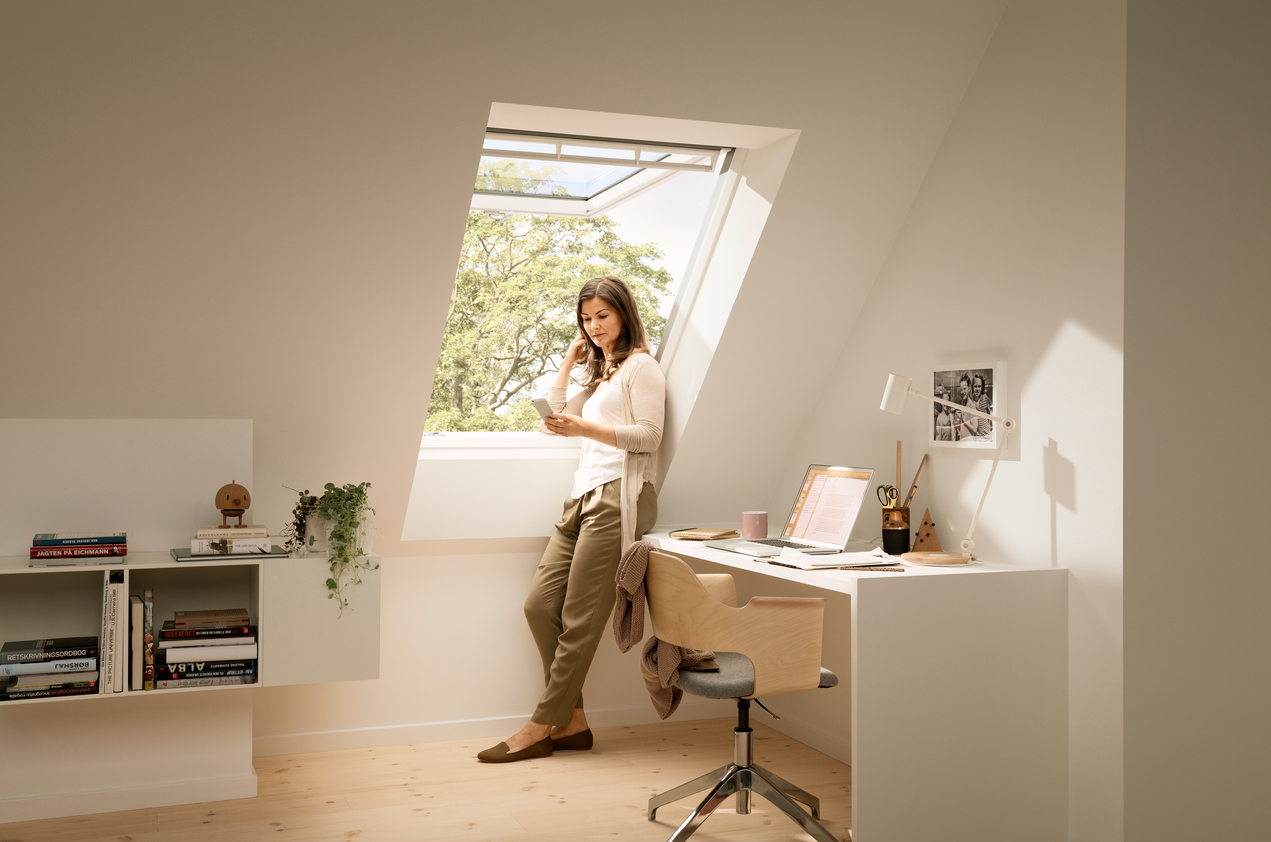 Check out this VELUX video on our YouTube channel which shows exactly how to move your window in to the centre-pivot position for cleaning.
Shop VELUX Top-Hung Roof Windows
If you are still struggling with how to operate the VELUX Top-Hung Window you can contact VELUX directly on 01592 778 225.